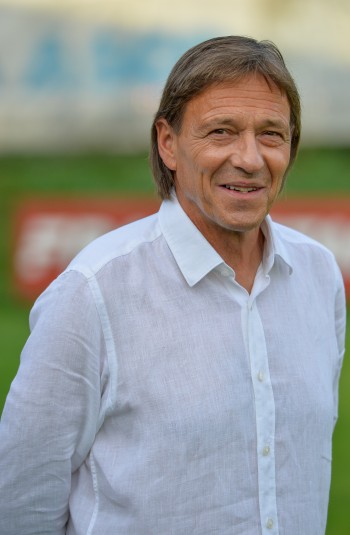 Herzlich wilkommen in der Sportstadt Wolfsberg
Ich freue mich über die Gäste aus Nah und Fern zum diesjährigen Wolfsberg Cup in der Zeit vom 08. bis 09. Juni 2019 und wünsche allen Teilnehmern ein schönes Turnier.
Inmitten der historischen Stadt Wolfsberg, mit seinen vielen Sehenswürdigkeiten und dem milden Klima, steht wieder einmal der Sport im Mittelpunkt und wir freuen uns auf ein tolles Wochenende.
Otto Wegscheider, Obmann

Welcome to Wolfsberg, the city of sports!
I am happy to welcome the guests to this year's edition of Wolfsberg Cup taking place on June 08. and 09. and wish a nice tournament to all participants. In the centre of the historic city with all the numerous attractions and the mild climate, sport is in the focus and we are looking forward to a great weekend.
Otto Wegscheider, Chairman of ATSV Wolfsberg